Extra money isn't something to be sneezed at, particularly when you can earn free dollars into your PayPal account, simply by providing honest opinions online.
Survey Junkie is a popular survey site that many people use to make extra cash
This legit and trusted platform will pay you real money to complete surveys online, on the go. Sounds too good to be true, right? I was skeptical at first but was soon won over by the easy-to-use online interface and regular online survey opportunities.
Read this honest Survey Junkie review to learn how it works, who is eligible to join, how much money you can earn, and much more.
What Is Survey Junkie?
Founded in 2013 by Blue Media Ventures, Survey Junkie is a legit market research company that operates in multiple countries around the world. The platform is currently available to residents aged 16 and over in the USA, Canada, and Australia.
The concept is simple: Survey Junkie offers rewards such as free PayPal money or gift cards for popular retailers when you complete surveys. Survey data collected from online questionnaires helps many legitimate companies to improve their products and services.
Of course, numbers talk, so it's reassuring to know that Survey Junkie boasts a community of millions of users. In fact, many people are taking advantage of the opportunity to complete surveys right now!
By completing a survey online, you provide various organizations and companies with honest opinions, helping them identify areas they can improve their products or services. For this, you get rewarded with popular gift cards (think Amazon, Apple, and more). If you prefer, you can cash out real money via PayPal.
Once you sign up, it's simple to start earning from the online surveys you take. Once you get started, you'll have many opportunities to complete surveys on the site. Pick one, answer a few simple questions on your experience with the products or services, and start making money instantly.
Is Survey Junkie Legit?
With so many survey scams flooding the internet, it's natural to be skeptical about whether a company is genuine. However, we're here to alleviate your doubts and reassure you that Survey Junkie is a legit company with a track record that speaks for itself. Here are the most important reasons why:
Survey Junkie Pays Out What it Promises
The first thing to know is that Survey Junkie reliably provides compensation when a user meets the earning threshold and takes action to redeem a reward.
When I first signed up with the company back in 2017, I received my PayPal cash upon attaining 1,000 points after taking part in surveys across a couple of months. Sure, it took time, but the money appeared in my PayPal account pretty fast after I requested a cashout. After that, all my doubts and worries vanished and I can confidently recommend Survey Junkie to anyone.
Of course, on occasion, a user may experience an issue with payouts. When this happens, customer service will quickly step in to resolve the issue.
Survey Junkie Reviews Are Mostly Positive
As you'd expect from one of the world's most popular online survey companies, there's a ton of feedback online about it. The good thing? While there are some mixed reviews, it's mostly positive.
Survey Junkie holds an A+ rating with the Better Business Bureau (BBB), a high Trustpilot rating and plenty of positive feedback on community forums like Reddit. You'll find reviews here are generally positive, with a few customer complaints. With negative feedback, the company demonstrates the ability to resolve complaints satisfactorily.
What's more, Survey Junkie holds a trust rating of 4.5 on Trustpilot.
Survey Junkie Messaging is Honest
Most importantly, before you sign up, you will be provided with information that tells you what you're getting into. This is particularly important, given you may have privacy concerns around how your data will be handled.
You'll have an opportunity to read through the privacy policy and disclaimer to learn how the company operates. They explain in detail what's expected of their members, the consequences of violating their conditions, and how to get the most out of this online survey platform.
It's also reassuring to know that Survey Junkie participates in the Digital Advertising Alliance self-regulatory program and the Network Advertising Initiative.
Survey Junkie partners with legit companies
Market research is a powerful tool many companies use to identify what prospective customers are looking for. Trusted companies from all around the world partner with Survey Junkie to find respondents. That's where you come in because surveys and focus groups are the main forms of market research that these companies utilize.
How Much Does Survey Junkie Pay?
If you're considering joining an online survey site, opportunity cost is key. The most important thing you want to know is how much money you'll actually earn when you invest your time.
For every online survey, you'll make real money, paying in US Dollars. You could earn anywhere from a few cents for a screenout, to a minimum of $0.50 for a completed survey, up to $3 (with an average earnings rate of $1.50). What's that equate to over time? Essentially, if you meet the requirements and participate in four surveys per week, we're talking $8 to $48 per month. That's easy money, but it won't make you rich.
Of course, the money you'll earn depends on the number of surveys you complete. And the number of surveys you can expect to qualify for will vary between individuals. This typically depends on the following:
Your demographic information (think age, gender, occupation, your qualifications, employment status, and household structure)
Your behaviors (this might be anything from whether you smoke, how often you shop online or whether you have an interest in personal finance, through to whether you've ever tried Tabasco sauce)
The type of companies Survey Junkie is partnering with, and
What product or services these companies are testing
It's worth noting that online surveys aren't the only way to earn. You can also make money with Survey Junkie by participating in product testing and focus groups. If you qualify to participate, you can make anywhere from $5 to $150 for each opportunity you take part in.
The fact is, if you have limited free time to commit to a side hustle, Survey Junkie provides a legitimate way to earn a few extra dollars. After all, sharing your opinions will cost you nothing but earn you something.
Survey Junkie: How it works
So far, we've established that Survey Junkie is a safe and legit way to earn a few extra dollars. Let's now see how you can join for free, earn Survey Junkie points, and redeem points for gift cards or cash.
Signing up for a free Survey Junkie account
With Survey Junkie, there's absolutely no cost at all to join. Zilch, zip, nada! To sign up, simply use your Google account or Facebook to create your free login. Alternatively, you can use your email to sign up to Survey Junkie manually.
After signing up, it'll take a while, after which you'll receive confirmation via email. What's left is for you to log in and begin earning.
Featured Online Survey Site Reviews
Earning Survey Junkie Reward Points
There are many ways through which you can earn points (and ultimately, extra cash) with Survey Junkie. These include:
Completing questionnaires on your profile (this helps Survey Junkie to learn your demographics and consumer behaviors
Participating in paid online surveys
Taking part in product testing opportunities
Taking paid phone surveys
Joining in-person and online focus groups.
Adding the SJ pulse extension to your browser, and
Referring friends via the Survey Junkie Referral program
We've pulled together an estimate of potential earnings from participating in each of the above activities. We stress that earnings may vary and will depend on many factors. Our estimations factor in claims by Survey Junkie on what users earn, our personal experiences, and other user experiences with the site.
1 Participating in Surveys
Surveys are the bread and butter of the online Survey Junkie platform, and it's here that you'll make the most money online.
Taking online surveys in your spare time could typically earn you from 50 to 150 points per survey (around 50 cents up to $3.00). For every 1,000 points, you can redeem $10 in extra cash. Again, this is the primary way of earning rewards with Survey Junkie.
Upon logging into your account, you'll find a list of the online surveys available for you on the dashboard. Each survey will include the points you'll earn on completing the questionnaire and the amount of time you should take to complete it.
After selecting a survey, the Survey Junkie website directs you to the client's site, where you'll answer questions. However, you'll need first to answer selected 'screener' questions to determine your eligibility for that particular survey. If you're eligible, you'll receive an invitation message to participate in the online survey.
Whatever the survey is about – cosmetics, personal finance, transport, advertising effectiveness, or electronic innovations, you just give your point of view by answering the questions. You get to contribute to helping these brands create better products and services. And what's more, you get paid!
If you don't qualify for a particular survey, Survey Junkie is kind enough to reward you for the screening questions you've answered with a few points (essentially, a few cents). Sometimes, you may qualify based on your answers or demographics, but the survey already has enough participants (the quota is full). Once again, here, you earn a few points for trying.
Survey Junkie will always alert you via email of any available survey opportunities. It's handy to know that the email will usually include the number of points the survey could earn you and the estimated completion time. If you deem the survey not worthy of your time, disregard the mail. Otherwise, move fast to secure your place! It's best to complete these surveys as quickly as possible before quotas fill up.
2 Completing Phone Surveys
Completing a phone survey is another way to make extra money via Survey Junkie. You can earn anywhere between $5 to $100. The only difference between online questionnaires and phone surveys is that you use your phone to complete them with the help of a researcher.
Phone surveys involve two steps: First, you take a brief online survey via the Survey Junkie portal. If you qualify, a researcher will contact you to ask questions about your experience with the product or service. Phone surveys are rare to find. You can expect to access just one invitation per month, or even less.
3 Survey Junkie Product Testing
Many online panels offer product testing as a way to make money online. In this regard, Survey Junkie is no different. If you qualify to participate in product testing, you could typically expect to earn between $5 to $50. The amount you'll earn will entirely depend on the level of commitment required.
The Survey Junkie product testing workflow typically involves you taking a short online survey, after which a free product is mailed to you. After using the product for a while, you'll complete another survey, this time an in-depth one, giving your experience with the product for the time you've been using it.
Like phone surveys, product testing opportunities are extended rarely. If you're lucky, you may qualify for one study in a month.
4 Joining Focus Groups
Survey Junkie offers occasional opportunities to earn money from focus groups. You can either join an online or in-person focus group. The earn rate varies widely, depending on the time investment you need to provide. These are high-paying gigs, and you can typically expect to earn from $25 to $150. The process of being accepted into a focus group is no different from other money-making opportunities. You take part in a brief survey and either qualify or fail.
If you qualify, you get an invitation to the focus group. For an in-person focus group, you will be required to meet centrally at a face-to-face location to talk about the product or service. For online focus groups, you can expect to provide your opinion via video conferencing.
Of all the Survey Junkie earning opportunities, focus groups are the highest-earning activities. However, you should not expect to receive these opportunities very often.
5 Adding the Survey Junkie Pulse Browser Extension
Companies pay money to understand your browsing habits, and Survey Junkie is no different. For a completely passive and easy way to earn Survey Junkie points, why not consider installing the SJ Pulse browser extension?
Thirty days into installation, SJ Pulse will analyze your search history to establish your interests. Then going by this, it connects you with more surveys that fit your interests.
6 Referring Friends to Survey Junkie
Finally, if you're eager to accumulate points, there's another easy option away from surveys that can earn you a decent coin. Consider referring your friends to join Survey Junkie. Once they complete the sign-up process and become an active user, you'll earn a few more points. Depending on how many people you refer, it's possible to make an extra $5 to $10 in this way.
When all is said and done, the main purpose of Survey Junkie is market research (online surveys). That explains why most of the communications emphasize taking online surveys as the most consistent way to make money with the platform.
Redeeming Survey Junkie Points
Once you've racked up at least 500 Survey Junkie points, you've met the minimum cashout rate, and it's time to redeem.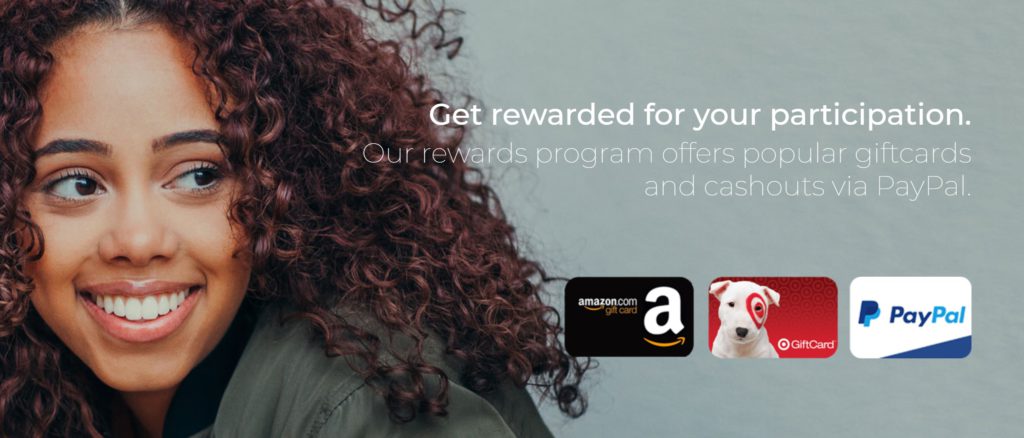 If you're wondering where your hard-earned Survey Junkie points are, you can easily find them on your dashboard. Simply click on "Current Points." Alternatively, go to the drop-down menu on the navigation bar and click on "My Points."
You may want to know how many points you're short of redeeming your Survey Junkie reward. That information is only a click away. Clicking on the "lifetime points" will direct you to your earning history. How far are you from hitting the 1,000 points you need to redeem the minimum $10 cash out?
When you're ready to redeem your points, there are three options:
You can opt to cash out your Survey Junkie points via PayPal once you meet a 1,000 point minimum: You'll need a PayPal account to do this
Transfer your earnings directly to your bank account
Exchange Survey Junkie points for e-gift cards
It's handy to know that you can also opt to redeem both gift cards and cash. In this case, you'll first redeem the gift card and then cash out the remainder of the points. When you redeem for cash, you must utilize all your points, leaving none left over. But for the gift cards, you can redeem in increments of 5$.
After settling on a payment option, select it, then enter the email address where you want Survey Junkie to send your payment. Note, only U.S participants are eligible for bank transfers and gift cards.
Note that after 12 months of no activity, all points in your account will be forfeited. So, ensure you stay active so you can continue to earn and redeem.
Does Survey Junkie Have an App?
Instead of searching surveyjunkie.com every time you're checking for gigs, Survey Junkie has made it easier for you. The Survey Junkie app can be downloaded and installed on your iPhone or Android device.
The app is user-friendly and offers almost all the features of the website. You can view your Survey Junkie points balance, update your profile questionnaires, take surveys, read the Survey Junkie FAQs, and watch tutorials.
You can download the Survey Junkie app via Google Play or the App Store.
What Are the Advantages of Survey Junkie?
Below are some of the advantages of Survey Junkie:
Simplicity and User-friendliness
Let's face it. Earning on some survey sites can often be complicated. Survey Junkie keeps it simple. Complete surveys, accumulate points, and earn rewards. The points conversion rate is also straightforward. For every 1,000 points, you'll earn $10.
If you're planning to complete surveys regularly, then you'll also be relieved to know that Survey Junkie's interface is intuitive, clean, and easy to use. Even for new users, signing in and taking part in surveys is easy on this platform.
What's more, the site is accommodative, adaptive, and offers a good user experience. You require no special skills to use it.
Convenience
Imagine making money from the comfort of your couch. With Survey Junkie, this can be a reality. All you really need is a laptop and an internet connection. It doesn't matter where you are or what you're doing; with the little amount of time you can spare, go ahead and complete a survey to earn money.
In addition, the questions asked in surveys on products, services, and ads are easy. Companies want your truthful opinion and nothing more, so you can take advantage of the 10-minute tea break or lunch break at work and earn some extra money.
Flexibility
If you're tired of online survey sites that operate exclusively on a gift card system, you're not alone. Survey Junkie rewards users with three cash out options for maximum flexibility – PayPal, e-gift cards, and bank transfer. Visit other sites, and you'll find the only way to cash out your rewards is by electronic gift card or a check in the mail. With Survey Junkie, you have the freedom to choose the most convenient option for you.
Quick Notifications
Survey Junkie emails notify you immediately when new surveys are available, allowing you to make the most of money-making opportunities as soon as they arise. That's helpful as you don't have to keep visiting surveyjunkie.com constantly.
Solid Customer Service
Survey Junkie users report generally good customer care and assistance. A 'Help' section is located within the Survey Junkie platform. Simply click on it and you're directed to the FAQ page where you'll get answers to just about any question. To make it easier for you, the questions are categorized into membership, points, redemption, and surveys. So, all you do is visit the category your question falls into and come out with answers.
Occasionally, you may not find answers in the FAQs section. Should this happen, don't stress. Click on "Survey Junkie Customer Support" at the bottom of this page. The link will direct you to fill a brief form outlining your query. Within 48 hours, Survey Junkie customer support will reach out and help you.
What Are the Disadvantages of Survey Junkie?
With so many benefits, there are nonetheless some downsides. After all, Survey Junkie cannot be the perfect survey site for everybody. Some of the drawbacks include:
You May Not Qualify for Surveys
Don't be surprised to start a survey and answer multiple screening questions only to be disqualified for that particular survey. There is nothing 'fishy' about this. In fact, this usually occurs because the companies that commission Survey Junkie are looking for specific demographics or behaviors, and you don't fit the target profile. When that happens, it's natural to feel frustrated. It may feel like a waste of time for a survey you're confident you can complete and earn the full point value.
It's worth noting that Survey Junkie indicates that for every four surveys, a member will typically qualify for one, meaning for the other three, you'll be answering only to be turned away. A high screen out rate is typical of all online survey sites.
Repetitive Questions
Repetitiveness is quite common with most survey sites, and Survey Junkie is no different in this regard. You may feel as though you are being asked to answer the same questions over and over again.
What can be even more irritating is having to answer a number of similar questions, only to find out that you still don't qualify for a survey. This can occur when you are routed through multiple sets of 'screener' questions to check whether you qualify for a survey. To try and avoid some of these questions, fill in your profile details as accurately as possible.
Surveys Work Best on Laptops and Computers
Survey Junkie usually gives you the option of completing a survey on your smartphone or tablet. However, due to the nature of survey questionnaires (some may include interactive modules and flash layouts), it's normally easier and faster when you use a computer or laptop. This may not favor folks who may be on the move and find the idea of completing surveys on the go appealing.
You Won't Get Rich
Let's face it. Like any other online survey site, Survey Junkie offers limited earning potential. For this reason, it's not the path to take if you're after making a lot of money. However, if you need extra spending money to maybe go for an outing or pay for a special occasion, Survey Junkie can be a good option for a side hustle.
Other sites like Survey Junkie
If you're considering signing up for Survey Junkie, you might want to consider other leading survey and rewards sites. Here's how they compare:
Branded Surveys
A legitimate market research site – Branded Surveys, can help you pick up a few extra dollars here and there if you are looking to make some money online.
InBoxDollars
If you're looking to earn a few bucks without getting up from your computer, InboxDollars is a popular option. This 'Get Paid To' site is an online rewards club where you can complete surveys or try your hand at different games for the chance to earn extra cash.
Survey Junkie Reviews
Users of any product or service voice their satisfaction or frustration through online feedback. Survey Junkie reviews from around the web are no different. Reading some of these reviews on the web and Reddit will give you insight into what the Survey Junkie experience feels like. We have sampled a few random positive and negative reviews from users, and this is what they had to say:
I had no problem completing surveys and redeeming my money.

Demarcus Porter
SurveyJunkie.com is good and seems secure. I initially thought that this is not a good website to take surveys. But later on, I feel like this is good, and I'm taking surveys daily.

Kannan
I love these surveys! I'm actually enjoying these surveys so much! I'm noticing I'm learning a lot about different subjects that I had no idea about. As much as these sponsors learn, so do I! I hope that my input is helping!

Linda Connell
Every time I select cash out to redeem my points to PayPal, it says this PayPal username is already registered to a PayPal account, which it's not. When I try to put it in a different PayPal account, it just keeps saying the same old thing.

Aliyana Hwj
Summary: Is Survey Junkie Worth It?
When all is said and done, Survey Junkie is a convenient and engaging way to make money online in your free time. It will not interfere with your day-to-day work. It's a legitimate, safe, and easy way to earn something every month to complement your earnings. You pay no upfront fee to join the platform, meaning you lose nothing, even if you decide to quit.
If there's one complaint that is commonly made for online survey sites, it's around the low payouts available. Many Survey Junkie users feel that what they earn is not worth the time they spend completing surveys. However, as individual users will qualify for different surveys, there are no two experiences that will be the same.
The reality is that Survey Junkie isn't designed for people after a quick way to make money. Frankly, if you're wanting to earn hundreds of dollars per month, completing online surveys probably won't earn you that kind of cash. We emphasize that Survey Junkie is for people who want to make a few extra dollars online during their free time.
We recommend you sign up via the Survey Junkie website and get a personal experience of the platform. If you feel it's a good fit, go ahead and complete the surveys, accumulate points, and redeem them after reaching the minimum threshold. However, if you feel it's the wrong place for you, you can easily unsubscribe from Survey Junkie emails and alerts.
---
Survey Junkie Frequently Asked Questions (FAQ)
How legit is Survey Junkie?
Survey Junkie is entirely legitimate and holds a trust rating of 4.5 on Trustpilot and an A+ rating with the Better Business Bureau (BBB).
How much do you get paid on Survey Junkie?
It is possible to earn $1.50 on average per survey (up to $3). Earning $50 per month is entirely possible. Competing phone surveys, focus groups, and referring friends will dramatically increase your earnings.
How do you cash out on Survey Junkie?
Survey Junkie offers three options of directly to your bank account, Paypal, and gift cards.
Which is better Swagbucks or Survey Junkie?
If you're looking to undertake surveys then Survey Junkie is a better option than Swagbucks, which is more of a rewards and Get-Paid-To (GPT) site.