These money-making apps can help you earn extra cash
When it comes to making money online, there are lots of options out there. Money-making apps are on the rise, but which ones should you choose?
While some apps are scams, that's not always the case. In fact, there are plenty of legitimate and trustworthy apps that could make you extra cash with your phone. You could earn income from the comfort of your couch or when you're on the go.
Read on to discover the best money making apps available today.
Swagbucks ($5 sign up bonus!)
Swagbucks is among the best options for people who want to earn money on their phones. As a GPT site, Swagbucks lets you earn money by completing surveys and offers. It's one of the best-paid survey apps available.
There are many ways to earn points on Swagbucks, including taking surveys, watching videos, and doing daily challenges. You can learn all the ways to maximize your earnings with Swagbucks here.
Survey Junkie (high paying online surveys)
As a leading online survey provider with an intuitive user interface, Survey Junkie makes it easy to provide your opinion, using your phone.
The Survey Junkie app offers online survey opportunities on the go as a way to make money. It consistently offers some of the highest-paying surveys, and in my opinion, it's worth looking into.
The app has awarded well over $471 million in prize money to its members since it was founded. Short and easy surveys that take just a few minutes of your free time will earn you reward points. These can, in turn, be redeemed for gift cards or cash via PayPal.
MyPoints ($5 sign up bonus!)
MyPoints is a cashback rewards app that pays out reward points from purchases with various brands, including Amazon. You can use these points to get money deposited into your bank account.
New members receive a $5 introductory bonus, after completing five surveys, in the form of either a Visa egift card or an Amazon gift card (T&Cs apply).
Like with other cashback, members must make a qualifying purchase to receive the points and use them for gift cards.
RELATED: A nice way to earn some bonus cash is to join the sites that offer a sign-up bonus here.
Google Opinion Rewards
If you're the type of person who loves to share opinions, Google Opinion Rewards will pay you for doing so. This online survey app was developed by the Google Surveys team. It pays users on a variety of topics, from reviews to your personal opinion.
Google sends users an average of one survey per week, although the frequency may differ from time to time. You can also earn money by sharing your internet and TV usage with Google. Payment is released as either Google Play or PayPal credits. The credits can be handy for purchasing apps, music, movies, and games from the Play Store.
Ibotta ($20 sign up bonus)
Ibotta is a cashback app that pays you back for shopping at specific partner stores online, and then it also offers discounts on physical purchases at checkout.
Sign up with the app and you will earn a $20 bonus when using it to make your first qualifying purchase.
Ibotta's software relies primarily on making lists of items to purchase through its partner stores- but if an item isn't available through them, shoppers can add the item to their list from anywhere
Ibotta can be used to pay after a physical purchase or upload receipts through an official app. Brands supported by Ibotta include Walgreens, Domino's, Target, and Booking.com.
RELATED: You might want to check out all the Get-Paid-To sites that we've reviewed here.
Sweatcoin
For people with an active lifestyle who value walking, the Sweatcoin app can be a money making opportunity. Simply keep the app running in your background while you walk and make money.
With every 1,000 steps completed, the app rewards you with 0.95 Sweatcoins. These can be exchanged for cash-equivalent rewards like headphones or audiobooks. If not redeemed, they expire after one year. The health app partners with brands dedicated to promoting a healthy lifestyle and rewards your walking habits through these affiliations.
Drop
Apps like Drop can help you earn rewards by shopping at partner stores.
The app offers reward points that can be used to buy gift cards. These are not cashable rewards but can be redeemed for Netflix, Starbucks, and Amazon.
iPoll
If you are interested in taking surveys and being compensated for your time, iPoll is another app that can be downloaded to your phone and does this well. Once the application is installed, this survey app asks a few questions about who you are and what demographics you fit. It then determines which surveys should be available to answer.
The iPoll app is available to download free from both Google Play and Apple's App Store. You earn bonuses, including gift cards.
Etsy
If you're interested in earning money online and happen to be creative or skilled with your hands, Etsy may be a great opportunity for you. You can sell your product to people all over the world. Etsy is loved for its easy-to-use interface and streamlined selling process.
Mobee
If you love to earn when you shop, Mobee is a money-making app to know about. You complete missions at various stores in order to earn points, which you can then redeem for prizes.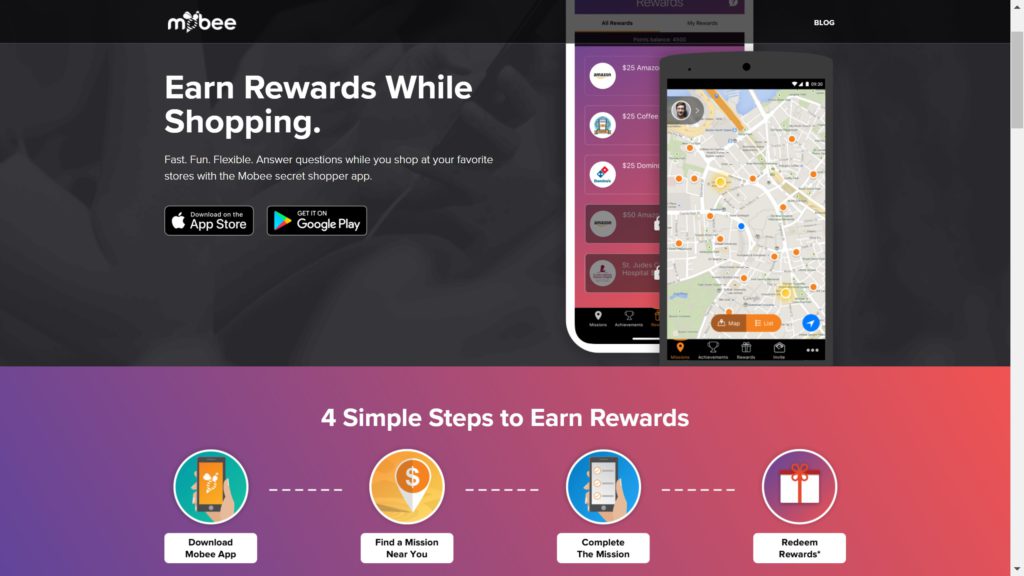 You will receive missions during your time at the store that range from performing surveys or taking photographs. As you do these tasks, be sure to redeem them for some reward points to purchase things like gift cards and other products.
Capital One Shopping
When it comes to shopping apps, Capital One is top of our list. This app automatically compares products and prices at different stores for you, then lists the best deals.
For a bargain shopper, The Capital One app is particularly helpful. Not only can you make money, but you'll also save it. You can scan barcodes at retail stores and find better deals on the same product. At home, you can also make credit card payments with the app.
Foap
The Foap app makes users money by selling videos and photos to other people, brands, or agencies. The price per photo is determined by which option you choose on Foap.
Foap is a content marketplace that was launched in 2014. It is very easy to use, you are not obliged to take any specific subjects and there are no geographical restrictions for what can be uploaded and shared. Many people use the app creatively to make some extra cash – you can even upload feet pics!
With an online shopping community of over 3 million creators, it attracts big brands. Payments are made via PayPal.
Robinhood (free share of stock)
Robinhood is a free stock trading app. Never worry about not having enough money to invest – you can buy stocks with nothing but the few bucks in your pocket and invest it in partial shares if you don't have thousands of dollars to spare.
Signing up for Robinhood is free, and they give you a free share of stock worth at least $2.50.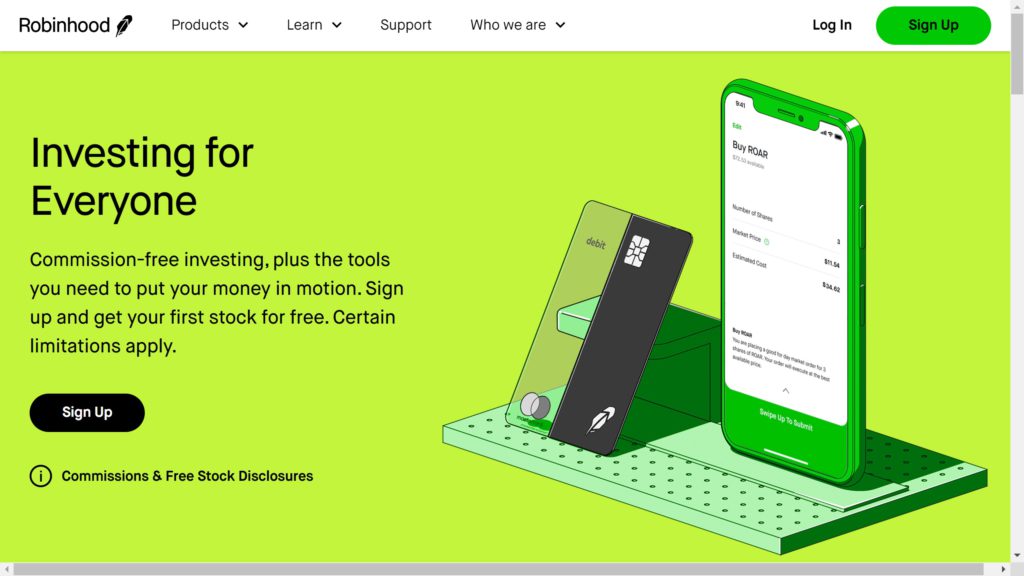 Earny
Earny is a phenomenal app that helps you earn money with your online purchases. Unlike other cashback apps, Earny focuses on providing refunds if the price drops after the purchase is made. For example, when you buy something from Amazon and then prices drop, later on, Earny will negotiate a deal for a refund of the difference between what you paid.
This app will help you save on your regular purchases, especially if you make them online. To work, Earny connects to your online shopping and tracks all of the items that you purchase. You then get a refund from your bank for each qualifying spend!
eBay
eBay gives people the opportunity to sell items they no longer need, and make money from them. Since you can list the items with eBay's mobile app, sellers have many more opportunities to accept sales.
Marketing experts say that successful sellers use a variety of strategies to make more money, including scavenging at garage sales and using dropshipping.
LetGo (formerly OfferUp)
For those looking for a different kind of make money app, LetGo is worth checking out. It can be tough in the world of online shopping to find a platform that will buy your used products after you've grown tired of them (or they've lost their luster). The app provides an opportunity to sell these items we don't want.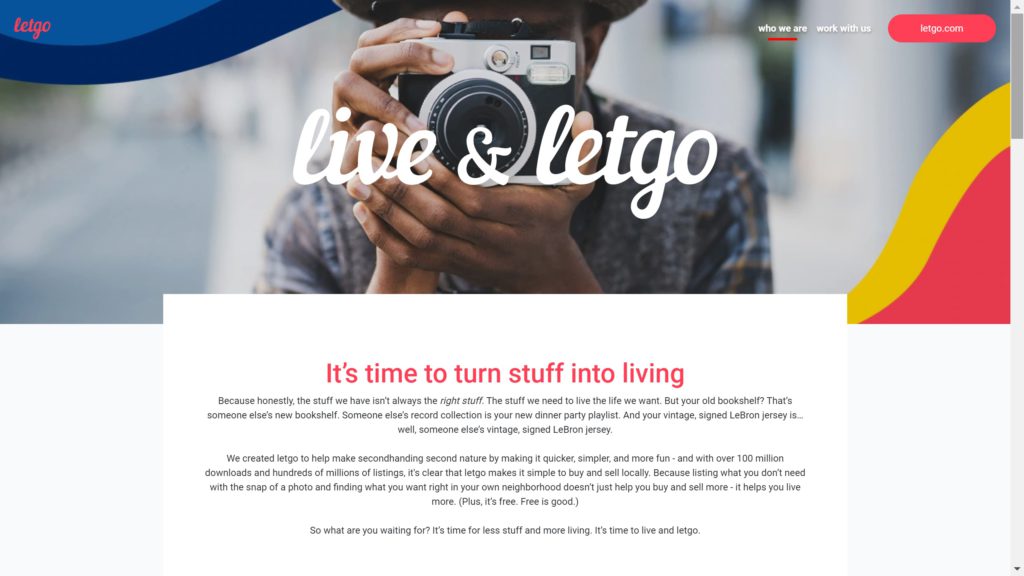 With the expansion of LetGo, users are finding added views on their listings with a new shipping feature offered in every state. Furthermore, you can now offer to flip your items for others.
Airbnb
Do you have an extra room? You can start making money by hosting people through the Airbnb app. For successful hosts, this could be a great passive income opportunity!
Airbnb hosts can communicate with guests through the Airbnb app, manage their listings, and create bookings for them.
Uber
Uber is a popular ridesharing app. Besides riding as a passenger, you can earn money by being the driver, which earns both pickup and delivery service for food.
Uber's app lets you earn money according to your schedule. Turn off the app during periods when you're busy or can't work and then activate it again later on once more. Plus, Uber will reward you with bonuses for working at certain hours, and customers can tip based on their satisfaction with your service.
Gigwalk
The GigWalk app will earn you a few bucks by completing simple tasks such as moving furniture, grocery shopping, or walking dogs. The app has a map that will help you search for gigs near your location. The frequency of the gigs and pay is usually based on where you live.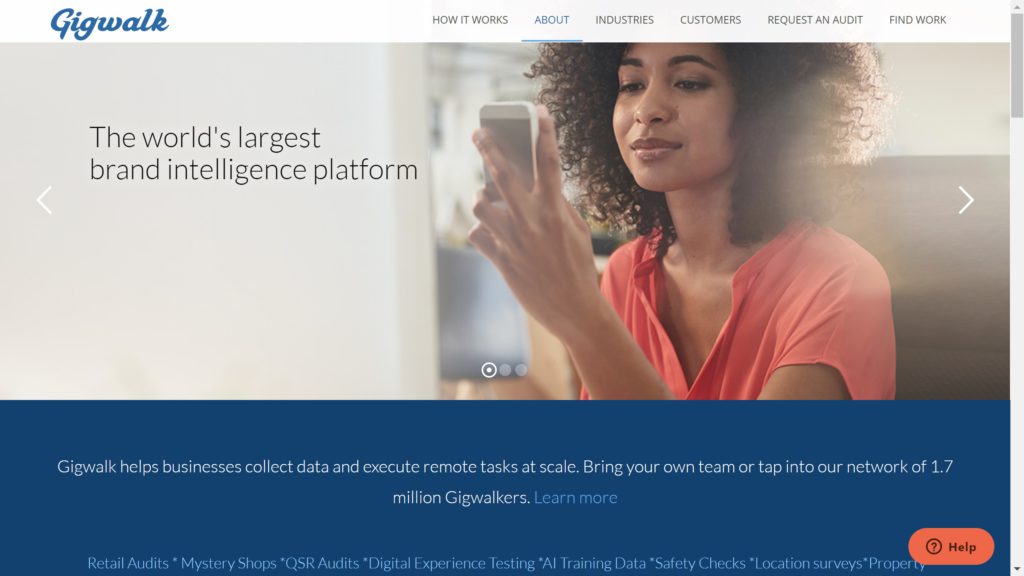 SnapWire
Photogenic people could earn money from photographic work through the Snapwire app. The higher your ranking is, the more likely you are to be selected for specific missions that will have a monetary reward attached to them. Users can also sell photos off of the app and get paid in cash just by taking pictures on their smartphones.
TaskRabbit
TaskRabbit is a money making app that enables you to complete tasks for others in exchange for money. Options include anything from cleaning houses and running errands, to sorting through someone's closet or helping set up furniture. The app matches individuals with skills with those in need of help.
The best way to use this app is by creating a detailed account. Make sure you have posted all of your skills, as well as completed many tasks. This way, you will be able to get more recommendations and a higher rating too.
Upwork
Upwork is a money-making app for freelancers that can be contacted on a per-project basis. Unlike other gig apps, Upwork allows freelance work on the internet and does not limit assignments to one's local area. The jobs are assigned after you set your own rates and description of services off their site.
Money Machine
The Money Machine app offers you the chance to earn cash completing tasks such as doing surveys, watching videos, and more. The best part is that points are redeemable for cash through PayPal!
How do money making apps work?
Most money-making apps will require participation in an activity to earn credit. The general way to obtain points is by filling out surveys, watching videos, playing games, or completing tasks from your phone.
RELATED: Frugal living tips to save money
You are rewarded for these small efforts with points that can then be transferred into real money, or prizes like goods or gift cards.
Conclusion: Money Making Apps
Contrary to common belief, there is a range of apps for people who want to make money. We've covered a range of worthwhile apps in our post that will help you get started making money by accessing your smartphone.
Of course, it's important to be aware that the money you make with any app is usually going to be nothing more than a "side gig", or infrequent inflow of cash. Most apps we've covered here won't be enough to supplement a full-time job or even something that you could count on for regular income. The exception to this is gig apps, where it's possible to make a decent income if you are utilizing the app as your full-time focus for earning.
That said, there's no doubt that many money-making apps offer convenience. Some of the apps we've covered will let you earn money while sitting on the couch, and others can earn you coin on the go. By choosing an app that most closely matches the way you want to work, you're giving yourself the best chance of a successful side hustle.
Money making apps Frequently Asked Questions (FAQ)
What money-making apps pay instantly?
Some of the money-making apps on our list will give you an instant payout. One example is Mobee, which offers a quick way to cash out. You can also get paid fairly promptly through ride-sharing apps if you are willing to partner with them.
What is the best app to make money?
Swagbucks offers one of the best apps to earn money. It rewards users for a wide variety of tasks, from participating in paid surveys and shopping to watching videos and browsing.
What apps give you real money?
This article includes many apps that pay real cash. Some apps will pay you into PayPal, while others offer cash into your bank account. Click through our article to learn more.